Living Well
Welcome to our Living Well program for 2019! All here at the Living Well team hope you've had a lovely holiday break and a happy and healthy start to the new year!
Our next program for 2019 commences 6:30pm on Tuesday June 25.
Come along, bring a friend and be inspired to Live Well. The presentation will be followed by samples of demonstrated foods. Take this opportunity to come with your friends and support our team. A donation helps with our expanses.
Future meetings will be 6:30pm, last Tuesday of every month
Interested in learning about how to overcome lifestyle diseases and live healthier? Each month different presenters share cooking demonstrations featuring delicious plant-based cusine, food samples and more.
Entry by Donation
Bowral Adventist Community Hall
182 Bowral St, Bowral 2576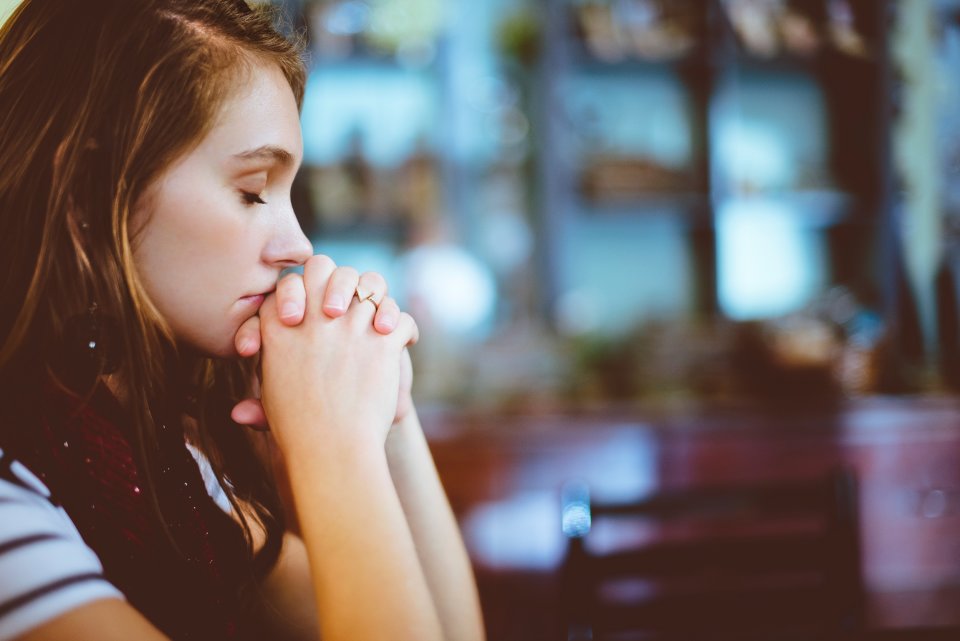 Prayer Meeting
Prayer and Bible study meetings are held weekly at family homes in Bowral, Robertson and at Cedarvale. You are most welcome to come for a time of Prayer and Bible Study.
Contact Leon for details: 0410270932
Singles Network Snow Camp 7th - 10th June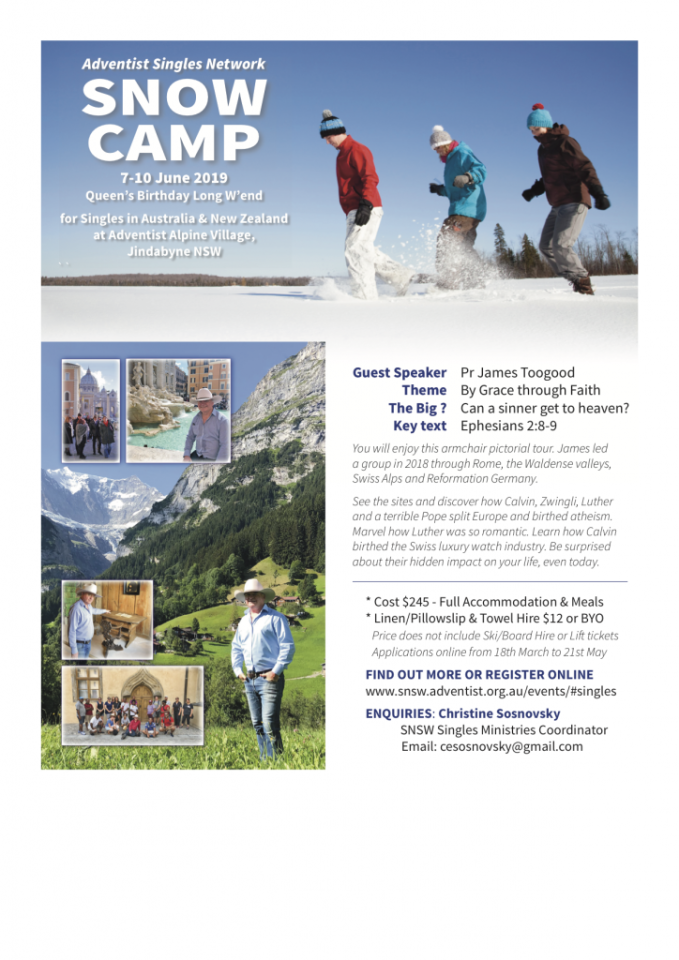 June 7-10, 2019
Adventist Alpine Village
122 Tinworth Drive
Jindabyne NSW 2627

Guest Speaker: James Toogood
Applications open from:
March 18 – May 21, 2019