Welcome!
"...and on the seventh day, God rested"
Worship
Join us every Saturday morning.
9:30am - Group Bible Study
11:00am - Family Worship Service
Family
The whole family can be involved in learning and growing spiritually. We have an active young-adult, teen and primary department.
Church Closure
In keeping with current guidelines and regulations around COVID-19 our church building is currently closed for all worship services and meetings. Our members will be contacted directly to arrange for ongoing contact/fellowship that is appropriate to the current restrictions.
If you have need for pastoral care or support please use the "Contact" page.
We will be posting links to any public online events below.
Pr Mark Finley's Covid-19 presentation is as follows: Recommended viewing - Ask Pastor Mark Live Coronavirus edition https://www.youtube.com/watch?v=Kc79jtT25bI&t=865s
"The Best Coronavirus Prevention" with Doug Batchelor and Dr. Neil Nedly https://www.youtube.com/watch?v=vKJvOYp3D3Y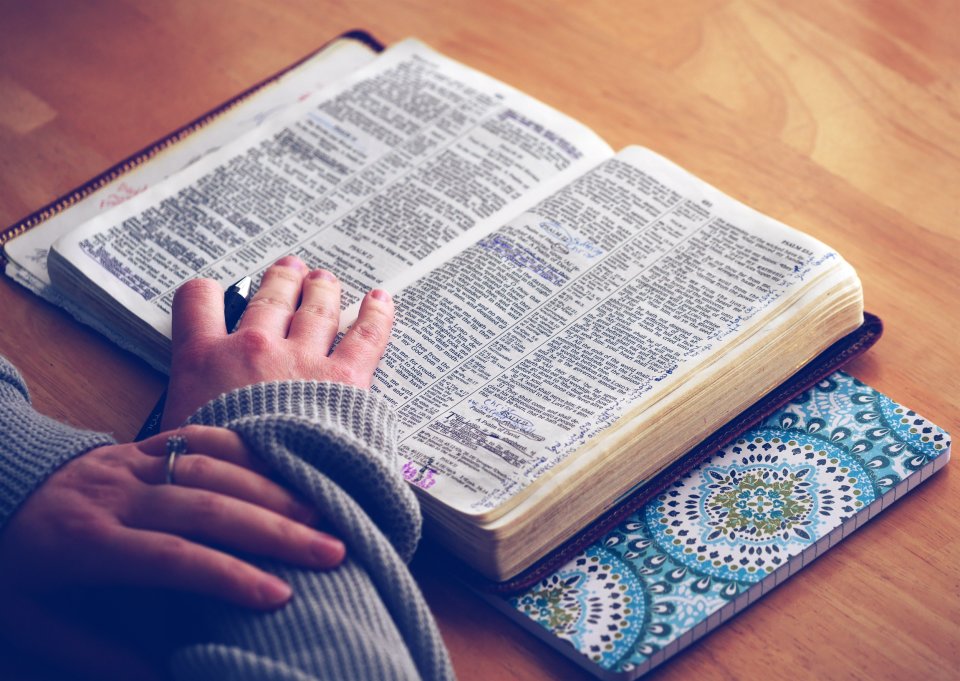 Opening Daniel Seminar
Due to current social gathering restrictions the Opening Daniel Seminar will be completed on-line
For further information contact Pr Owen Ellis. To register SMS or call 0481 210 121
email owenellis@adventist.org.au
Programs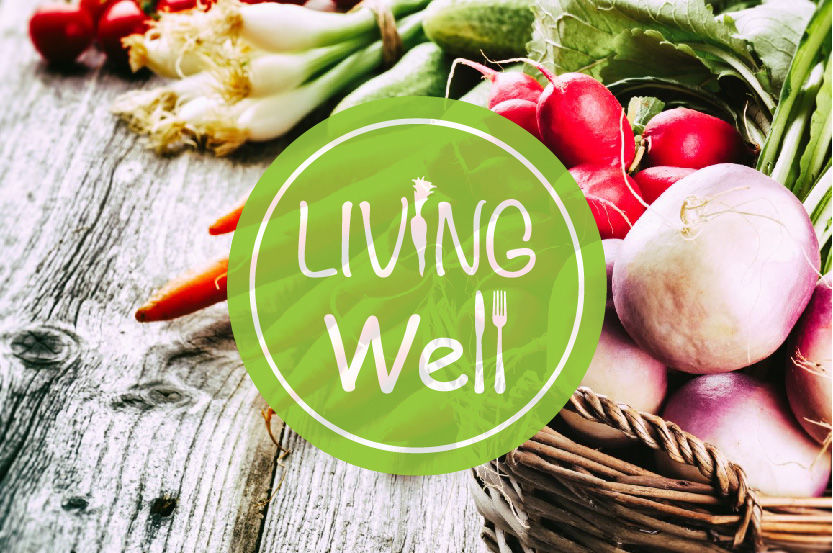 Living Well
Cancelled due to Covid - 19 restrictions.
Interested in learning about how to overcome lifestyle diseases and live healthier? Each month different presenters share healthy lifestyle education and cooking demonstrations featuring delicious plant-based cusine, food samples and more. Come and bring your friends. Our next evening is on March 31 2020 at 6:30pm in the Bowral Seventh-Day Adventist church hall. Don't miss this interesting presentation. Come along, bring a friend and future programs will be on the last Tuesday of each month.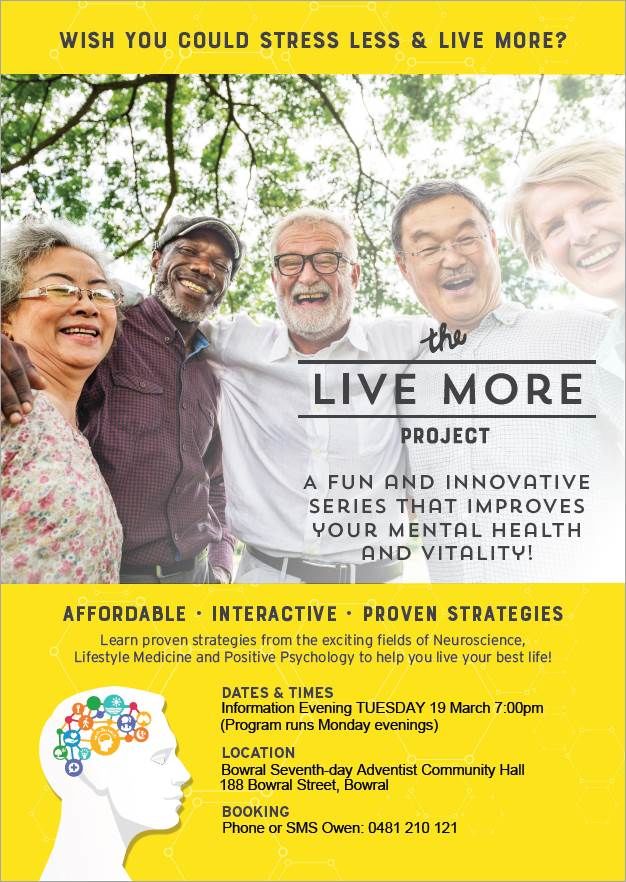 Do you wish you could Stress Less & Live More? Do you want to improve your mental health and vitality?
Then join with us at the coming 'LIVE MORE project' seminar.
Our last program was run in March-May 2019 and was well recieved. Watch for notice when the next program will be run.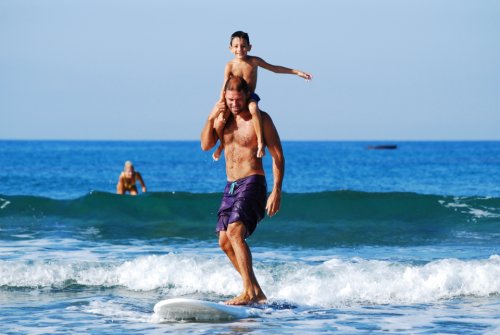 Life in Full Colour
Nedly Depresion & Anxiety
RECOVERY Program.
This highly successful comprehensive 8 week program on the subject of Depression and Anxiety Recovery focuses on the underlying and contributing causes of depression & anxiety and simple, effective ways to start the journey of recovery.
Our last programe was run in Ocober- November 2019 and had great success with the majority of participants showing marked improvement on their Depresion & Anxiety scores.
The next series will be conducted in 2020. More information to follow.