Welcome!
"...and on the seventh day, God rested"
Worship
Join us every Saturday morning.
9:30am - Group Bible Study
11:00am - Family Worship Service
Family
The whole family can be involved in learning and growing spiritually. We have an active young-adult, teen and primary department.

HOPE AWAKENS
An online evangelistic seminar series by Pastor John Bradshaw of It Is Written.
Begins Friday May 15 7:30pm. Continues every very Friday, Sabbath, Tuesday Wednesday evenings until 13 June.
Programs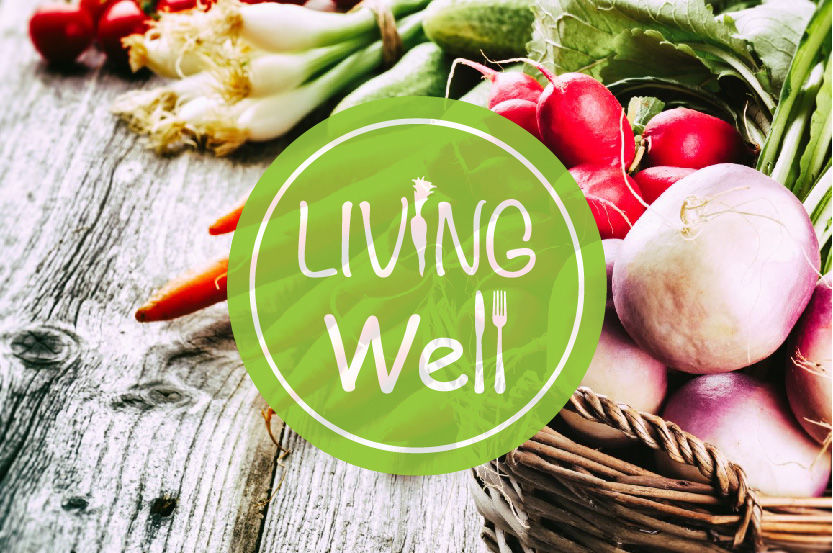 Living Well
Cancelled due to Covid - 19 restrictions.
Interested in learning about how to overcome lifestyle diseases and live healthier? Each month different presenters share healthy lifestyle education and cooking demonstrations featuring delicious plant-based cusine, food samples and more. Come and bring your friends. Our next evening is on March 31 2020 at 6:30pm in the Bowral Seventh-Day Adventist church hall. Don't miss this interesting presentation. Come along, bring a friend and future programs will be on the last Tuesday of each month.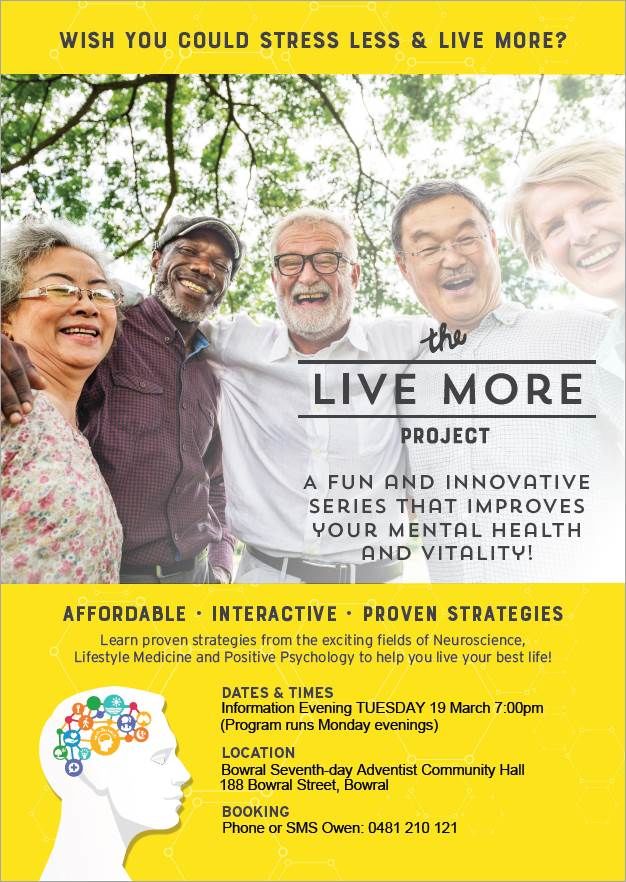 Do you wish you could Stress Less & Live More? Do you want to improve your mental health and vitality?
Then join with us at the coming 'LIVE MORE project' seminar.
Our last program was run in March-May 2019 and was well recieved. Watch for notice when the next program will be run.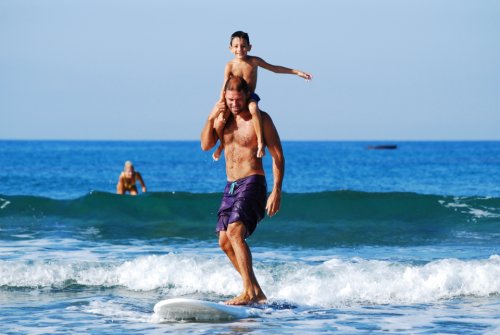 Life in Full Colour
Nedly Depresion & Anxiety
RECOVERY Program.
This highly successful comprehensive 8 week program on the subject of Depression and Anxiety Recovery focuses on the underlying and contributing causes of depression & anxiety and simple, effective ways to start the journey of recovery.
Our last programe was run in Ocober- November 2019 and had great success with the majority of participants showing marked improvement on their Depresion & Anxiety scores.
The next series will be conducted in 2020. More information to follow.