Our goal: to grow fabulous food, friendships and community while learning organic gardening practices.
Open:
3rd Sunday of the month – 9:00 – 1:00
2nd Thursday of the month – 1:00 – 3:00
4th Thursday of the month – 1:00 – 3:00
Welcome:
keen gardeners
all ages (children with a carer)
all experience and abilities
Find us:
182 Bowral Street
BOWRAL
Access is from the eastern end of McDonald Street
Drive past the preschool
Turn right into the church driveway
Find the garden to the right of the car park
Find out more:
Contact: Michael Hyland 0448 739 373
Henriette Wessels 0431 599 491
November 18 Garden Day

Luncheon Cooked and Eaten in the Garden

At the end of a busy morning working in the garden and on the Gazebo by enthusiastic garden volunteers, Birte with Liz working alongside, worked her culinary magic and served the garden team with a delicious lunch using ingredients mainly grown at the community garden. Complements from satisfied diners were abundant as everyone wondered how they could produce such a delicious meal so quickly.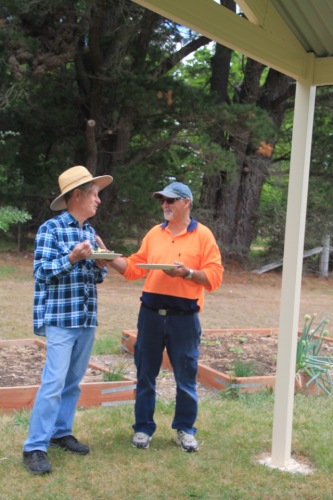 October Springfest
Four Seasons Community Garden - Bowral
The ADRA Four Seasons Community Garden – Bowral, was alive with activity on Sunday morning, 21 October. A large group of helpers gathered to transform the garden into SpringFest, an event designed to share the good news of a community garden for Bowral with the community.
A mild, calm day encouraged a steady trickle of people to come to the event where they listened to short talks on gardening themes, browsed an array of stalls, and enjoyed lunch or a snack to the soothing sounds of the buskers' music.
Not only did everyone seem to be enjoying themselves, but a number of people expressed an interest in becoming a member of the garden team or in receiving information about upcoming events. Funds raised will go towards much needed garden infrastructure.
Thank you everyone who helped to make SpringFest a success!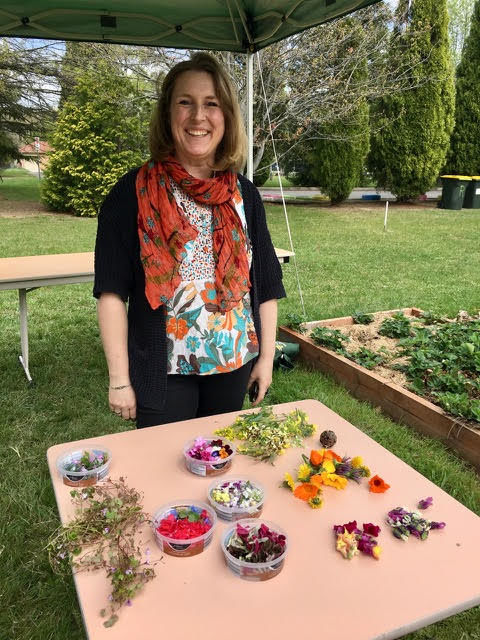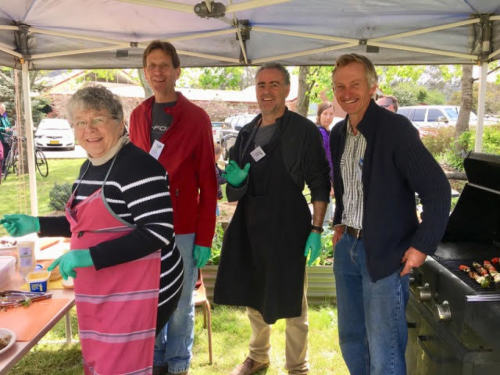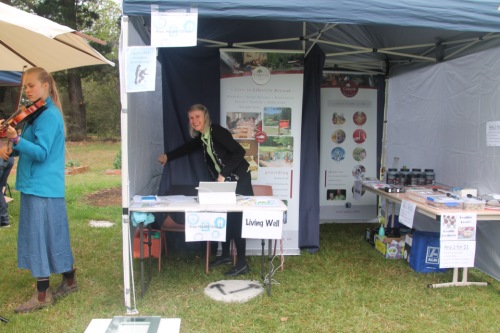 Citrus Tree Planting Demonstration

A lovely sunny morning was a great start to our garden event on May 27. A lemonade tree joined the other citrus trees in our garden. Michael, our garden supervisor, managed the planting, answered questions and encouraged the keen garden helpers to join in the fun.
Honey Ginger Lemonade and Fruit Truffles were served for refreshments.

Recipe for Fruit Truffles
Ingredients
1cup dried fruit of your choice
1 cup jumbo raisins
3/4 cup cashew nut pieces
1tsp lemon juice
1 tsp grated lemon rind
1/4 tsp salt
1/4cup desiccated cocount (for coating)
Method
Place ingredients - except coconut - in a food processor.
Process for 1-2 minutes until ingredients start to stick together.
Process for another 15 seconds, adding a little water if mixture is too dry.
Place coconut in a separate bowl.
Take teaspoon-sized portions of mixture and shape into balls.
Roll in the coconut.
Place in an airtight container and chill in the fridge until ready to serve.
(Acknowledgement: "Simple, Tasty, Good", Signs Publishing Company, 2010)